Paradise starts here! We invite you to explore the eastern part of Indonesia Paradise, where you can enjoy the center of the coral triangle, home of bird of paradise, pristine forest and marine ecosystem, and home of an almost indigenous community with more than 500+ different languages. With our traditional style wooden boat EcoXplorer you will get a unique and comfortable sailing experience. The trip is beyond tourism; sailing with us means you also contribute to the effort to preserve nature and support local and indigenous communities for their livelihoods.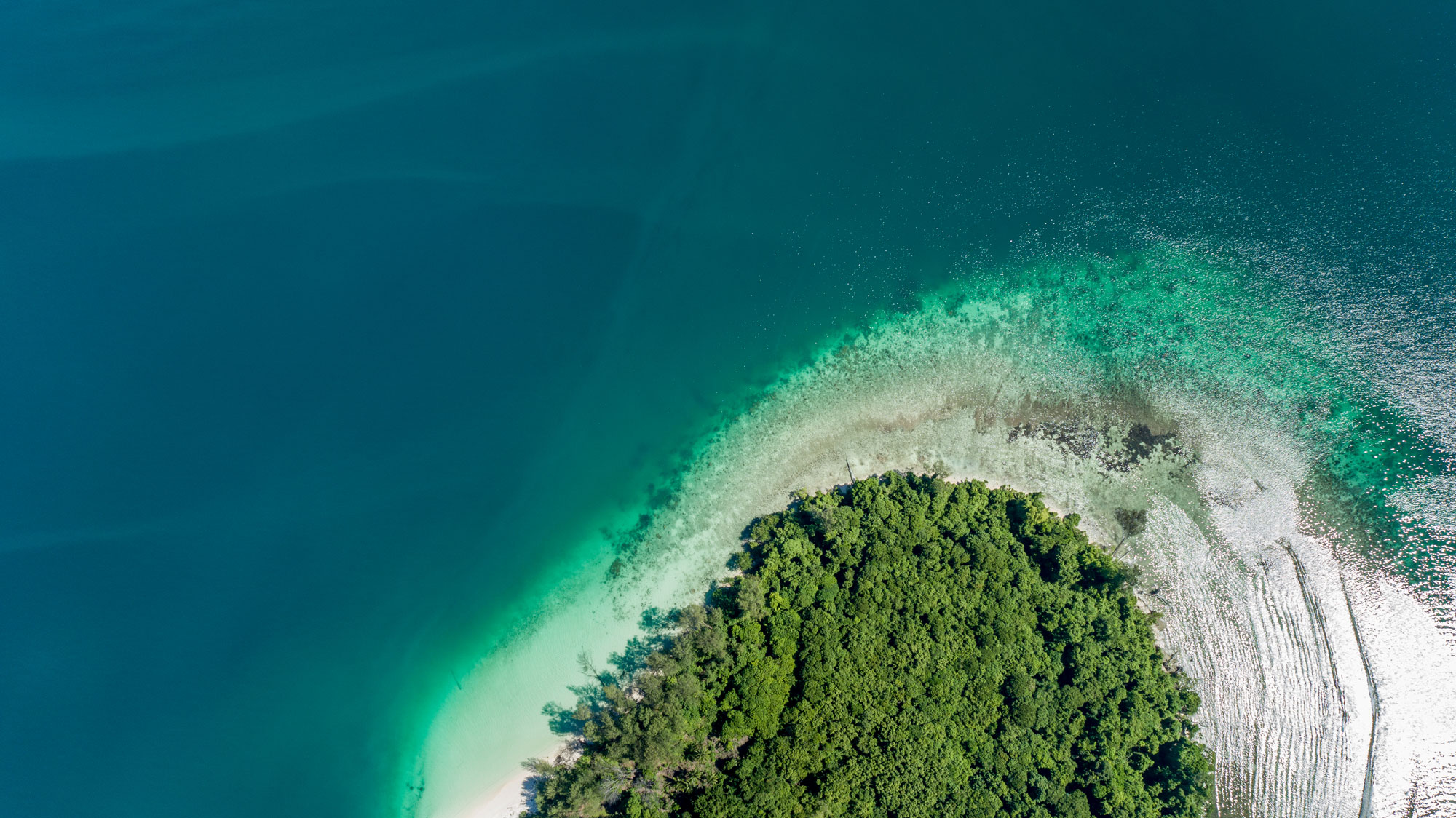 Your experience is our top priority, and we are committed to providing only the highest quality products to be found by cultivating long-term trusting relationships with each of our clients.
By pursuing experience and knowledge about the natural environment forming ecosystems and biodiversity, KOBUMI offers an ecotourism service for an adventure voyage incorporating wild tourism. We sail to Halmahera, Seram, Banda Sea, Forgotten Island, Cendrawasih Bay, Raja Ampat, and Triton Bay.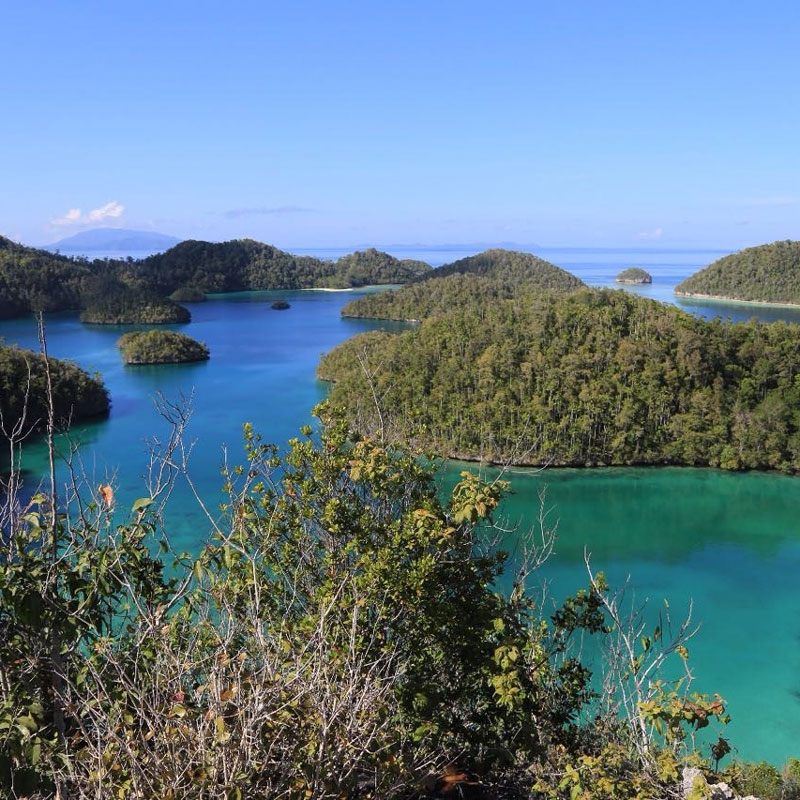 Raja Ampat is a super sought after area of Papua, particularly for avid scuba divers and leisure-seekers.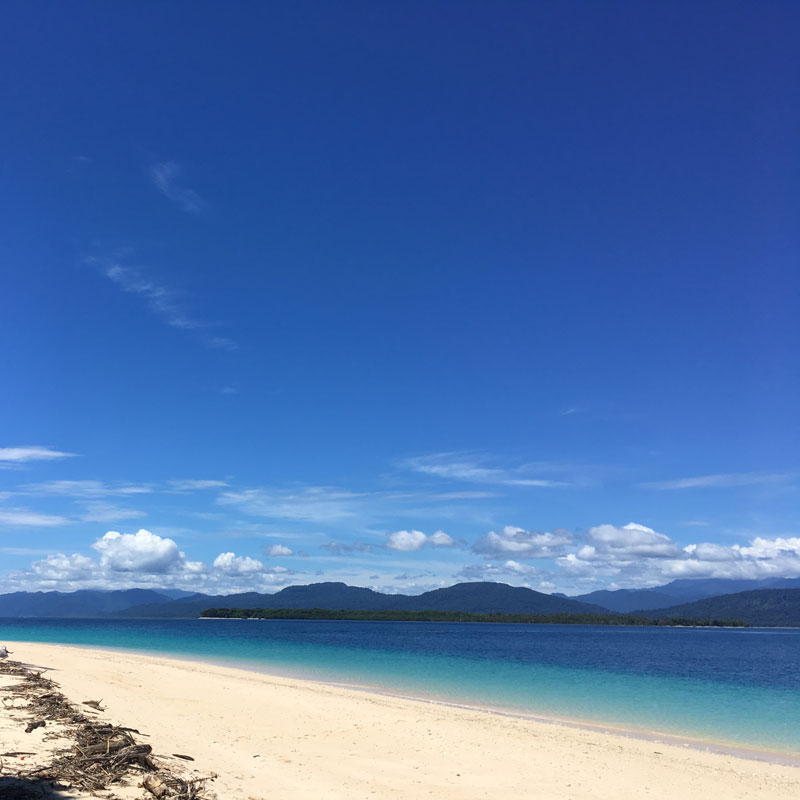 Cenderawasih Bay is a the largest marine national park in Indonesia, from Wondama Bay to Nabire West Papua.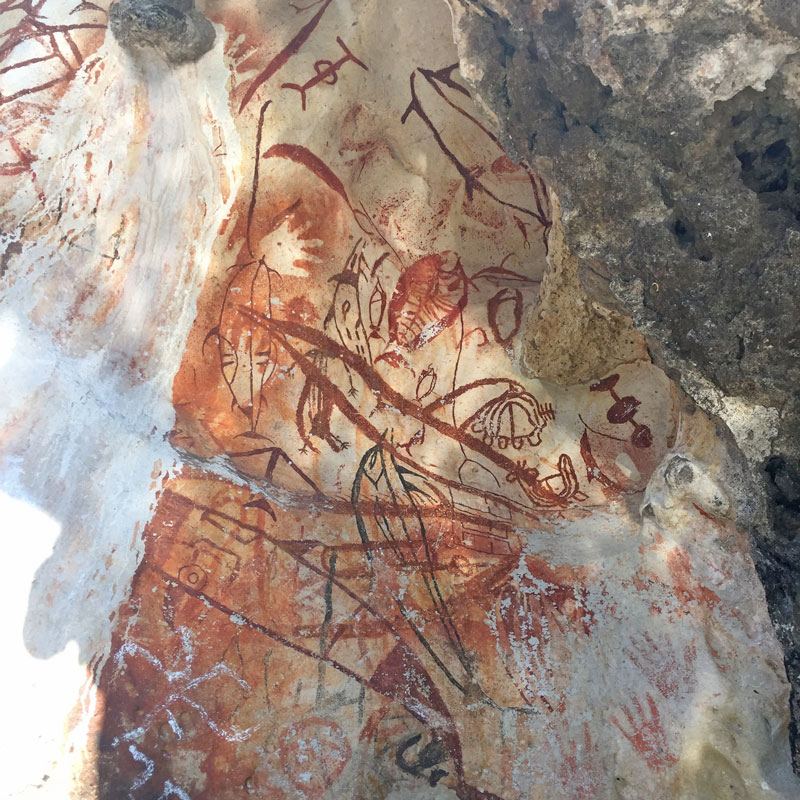 Hidden gem that features wonderful scuba experiences in uncrowded locations, that are well off the beaten track.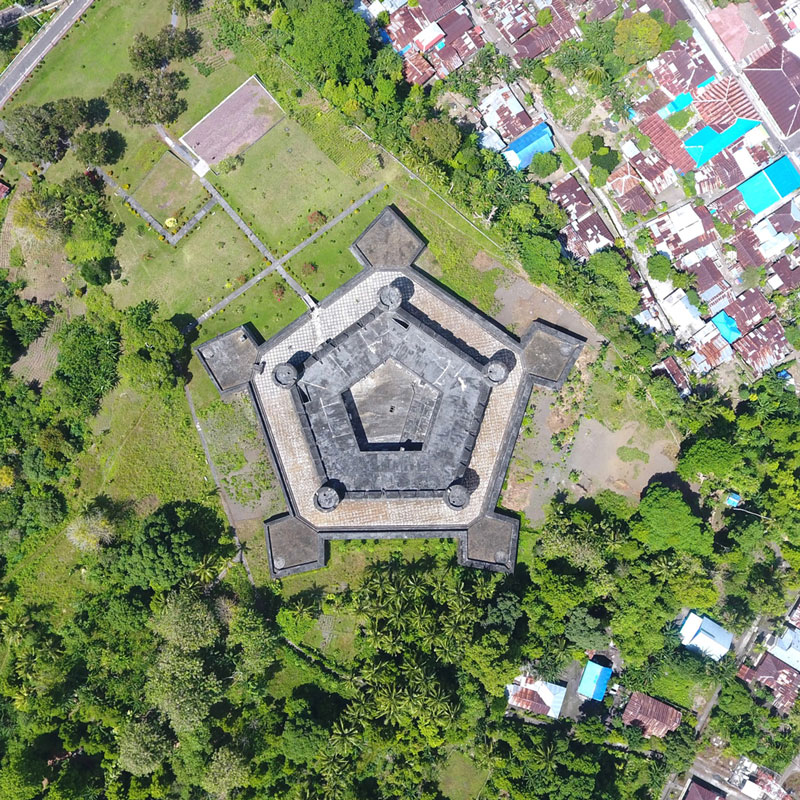 Sail through the historically vibrant hub of the ancient spice trade and some of the world's deepest seas.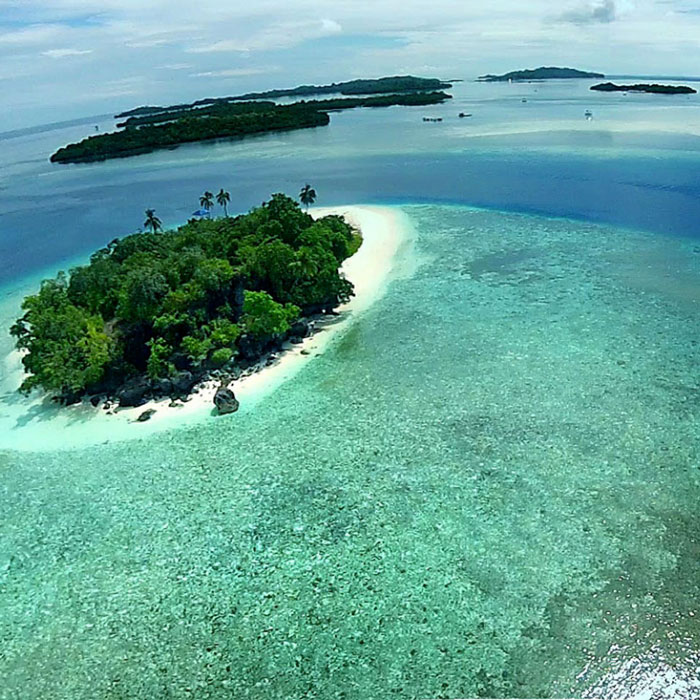 Located in the heart of the Coral Triangle, Halmahera and its marine ecosystems are rich in biodiversity.
A Living on board trip will promise an endless extraordinary experience with the natural beauty to be found. Travel through the Coral Triangle, known for its fantastic coral reefs and many species, as well as some of the world's most remote and untouched islands, marine areas that hold abundant marine potential. Take off with our dive instructors from our water sports deck and learn to dive or take a relaxing snorkel. Fishing equipment is also provided, along with a retractable buot for easy fun.
It has safety, navigation, and communication facilities, including two supporting 80HP speed boats according to international standards. The ship independently produces fresh water by distilling seawater into fresh water. Research, Training, and Public Awareness support facilities, drones for forest monitoring, diving equipment, and mobile data centers are included on the ship. Education support facilities include video, a library, and other educational tools and equipment.

Spacious open space for training and meetings, including a sun deck. Convertible dining room for public health service and minor surgery facilities. It also has a storage warehouse that can transport commodities produced by the community to the nearest port or market.

It consists of five cabins with a capacity of 12 Guest. 10 Crew on board to make sure safety and comfort. This ship is equipped with 8 bathrooms/toilets in each cabin. Accommodation will provide comfort for our guests, social and environmental workers, and medical and educators volunteers.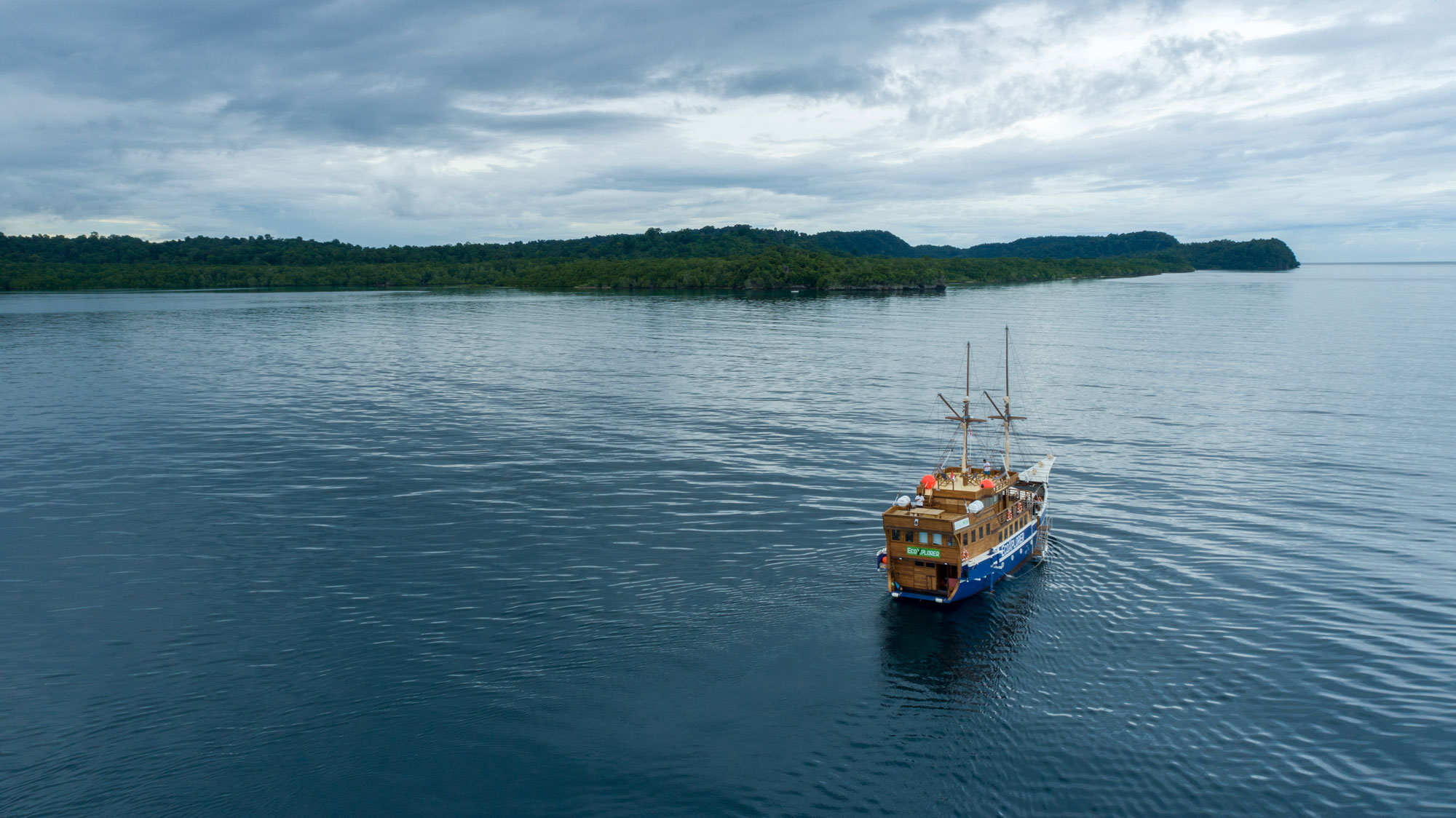 Precious Adventure in Eastern Indonesia
KOBUMI invites you to explore oceans, coasts, mangroves, and small islands where humans and nature coexist in a culture that supports each other for ecosystem sustainability. We invite you to be part of the effort to protect what is most precious and left in the world, the most culturally diverse regions, the most diverse coral triangles, the spice islands where world trade began, and the untouched forests, the home to birds Paradise.
To make it easier for you to feel adventure, we have tour packages that you can choose according to your needs:
Full Charter/Night
Full board Meals and Accommodation

Airport/Hotel transfers to the boat
Pax/Night
Full board Meals and Accommodation

Airport/Hotel transfers to the boat
If any member of your family is feeling ill or displays symptoms of covid-19, please do not visit our community

Read posted signage & respect the safety measures of that attraction and service

If required, visit  a retail or /beverage establishment; please wear a mask or facial covering and respect physical distancing

Always practice the usual personal protective measures such as washing your hand
Mask or facial covering

Bring a suitable trash bag

Hand sanitizer

First and kit

Food and beverage
For more information on our special charter, please get in touch with the KOBUMI team. We welcome you on board.